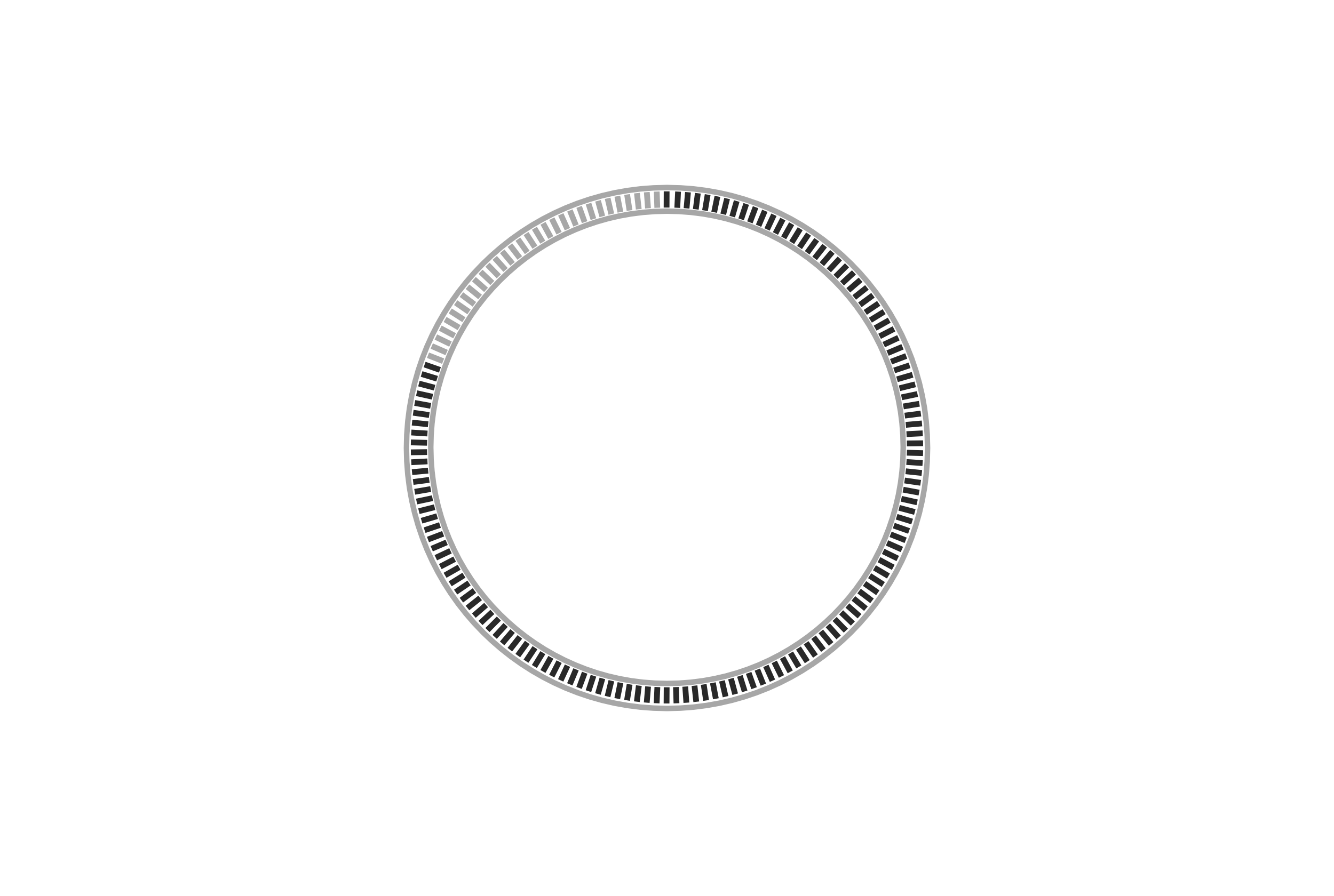 Appendix
5
The Integrity of Law and Order
In this appendix I want to provide some additional value to and perspective on Chapter 4 and Chapter 6. I've organized this in a way that I hope shares the true integrity of CEO Jesus and the KoHeavenEarth company's rules and laws.
Throughout the entire book, I've been speaking about the grand plan for the earth and everything in it. It's a plan to restore and redeem all things back to perfection in our Abba Father by our CEO, Christ Jesus. The level of integrity that Jesus embodies is beyond all measure. He wants us to trust that he's in control. Nothing will fail because the rules and laws of the KoHeavenEarth company are everything to him. To recap again the declaration of the psalmist:
Righteousness and justice are the foundation of Your throne; Mercy and truth go before Your face.[1]
It doesn't matter if we think about this in terms of a formal legal company with its rules or a nation or kingdom with its civil and social laws. Their rules and laws are the heart of their character. If we don't understand them, then we miss truly knowing them. There's no corruption found in either of them. Unlike them, we, as humans, in our mortality, can be corrupted.
Any nation, kingdom, or company needs rules and laws in order to function. If we don't have them, if there are no boundaries or guidelines, then how does one know what is right or wrong or what is good or evil? These also make up the value system of that company or nation. Let's look at three areas of integrity of the plan and the rules and laws.
Understanding unconditional love.
Only some redeemed? Or all redeemed?
Perfect justice, civil, and social law.
1. Understanding Unconditional Love
I'd like to share the importance of understanding the love of Abba Father and Jesus. In today's society, I believe love has largely been polluted in its understanding. Love seems to be all about feelings. It's all about the physical kind of love. We hear often, "Love is love." Is this true? In fact, it isn't an accurate statement. There really are different kinds of love.
The word "love" in English fails to reflect the greatness of the different kinds of love that exist. Usually in English we need adjectives to help understand what kind of love we are talking about. So let's come closer now to understanding our creator's love for us.
As the original language of the new blueprint is Greek, in Greek there are four words that express our one word called love.[2] Today, most associate "love" with the Greek word érōs (ἔρως). This is sexual, erotic, romantic love and all the feelings that come with it. Yet there are three other types of love. There is philía (φιλία), and this means affection between neighbors.
There is also storgé (στοργή); this is a love shared between siblings. Abba Father's love is different. His love comes from the Greek word agápē (ἀγάπη). This word alone points to a complete self-sacrificing love. It's a love that lacks self-interest, self-gratification, and self-preservation. Agape love is full unconditional love and is motivated primarily by the interests and welfare of others. Now, it's important to understand these differences and that not all love is the same love. The apostle John writes here:
In this the love [agape] of God [Abba Father] was manifested toward us, that God [Abba Father] has sent His only begotten Son into the world, that we might live through Him. In this is love [agape], not that we loved God [Abba Father], but that He loved [agape] us and sent His Son to be the propitiation [atonement] for our sins.[3]
There is no fear in love [agape]; but perfect love [agape] casts out fear, because fear involves torment. But he who fears has not been made perfect in love [agape]. We love Him because He first Loved us.[4]
It would seem odd, then, to share the good news of the coming Kingdom of Heaven on Earth and part of this good news is used to bring people to a point of fear and terror in order to accept Jesus unconditionally. It all seems counterintuitive to John's text.
There is no fear in perfect unconditional love. We find it a problem, then, to include anywhere in this good news a place called hell where eternal punishment will happen. Fear creates torment in people. Yet perfect unconditional love (agápē) drives out fear. It doesn't create it. We read further:
Or do you despise the riches of His goodness, forbearance, and long-suffering, not knowing that the goodness of God [Abba Father] leads you to repentance?[5]
This is so good. At the end of the day, it's his goodness and unconditional love that draw us to him. It's not a fear of one day ending up burning forever in punishment. It's our eyes seeing his goodness. In fact, fear and terror only push people away from him, which I can fully understand. I know that many reject Abba Father and Jesus on this one point alone by stating, "I could never love a God who could torment people forever and ever."
Personally, I understand the reaction. Thankfully, we can see that it's not true based on the review in Appendix 3. He truly is great in his unconditional love. It's the reason I choose Jesus every day of my life. I see how much he loves me unconditionally. I'm far from his perfection right now. Yet he loves me, and I can be secure in this love every day. The apostle Matthew records Jesus speaking:
But I say to you, love [agape] your enemies, bless those who curse you, do good to those who hate you, and pray for those who spitefully use you and persecute you.[6]
It might surprise you that it was this one great command that turned the entire world upside down. It was a command that spat on the culture of the KoAdam company rulers. This was unheard of at the time. Jesus commands us to unconditionally love our enemies. All I can say is, wow. What a powerful thought to reflect on. Can you imagine for one second loving your enemy?
Love then, is also a choice, as who has "lovey-dovey," feel-good feelings for their enemies? Think about who you might deem your enemy today. Could we truthfully say that we have unconditionally loved someone we deem our enemy? Jesus calls us to unconditionally love them. Why? Because he unconditionally loves us. Paul then states that we ourselves are enemies to Christ:
For if when we were enemies we were reconciled to God [Abba Father] through the death of His Son, much more, having been reconciled, we shall be saved by His life.[7]
At some point in our lives, we've all been an enemy of Christ Jesus and Abba Father. I was before I took his free sin-debt payment. Being an enemy comes from one source … "our unbelief." Yet in this state of mind Christ Jesus still died for us to pay this ultimate sin-debt. He invites us to leave the KoAdam company by taking his gift of payment for our sin-debts and to join him in the great work of the restoration of all things.
It's when we experience seeing Jesus' unconditional love in the face of our enemy that we begin to really see the transformation of our own heart. Jesus unconditionally loved us first. He died for everyone, and everyone is whom he calls us to unconditionally love.
Jesus will conquer all his enemies through unconditional love!
He will transform his creation through unconditional love!
2. Only Some Redeemed? Or All Redeemed?
A key company rule and law for the success of this plan are the laws surrounding redemption. We find all of this in the blueprint book of Leviticus, chapter 25. Jesus entered into his creation in order to become a brother and family member of Adam in organic tech form, giving him the proper legal rights of redemption. Just to reshare:
If a foreigner or temporary resident among you becomes rich and one of your brothers becomes poor and sells himself to the foreigner who lives among you or to a member of the foreigner's clan, he still has the right of redemption after he has sold himself. One of his relatives may buy him back. An uncle or cousin or any close relative of his extended family may redeem him. Or, if he gets the money together, he can redeem himself.[8]
Jesus came to redeem that which Adam and Eve could not. But was this successful? Did Jesus only reclaim and redeem a portion of the world? Only 10 percent or 20 percent? The laws of redemption don't give allowance for a kinsmen and brother to redeem only a portion of the land and the people on it. Everything needs to be redeemed. Everything—not some of it, but everything.
The apostle Paul writes it most clearly in his letters to the various congregations in Asia Minor. The entire new blueprint is all about what has happened and what happens when someone accepts the sin-debt payment from Jesus. They join the KoHeavenEarth company. They become ministrants of this great news and begin the process of maturity, one day achieving the reward of executive management team member. Paul writes to the Corinthians:
Therefore, if anyone is in Christ, he is a new creation; old things have passed away; behold, all things have become new. Now all things are of God [Abba Father], who has reconciled us to Himself through Jesus Christ, and has given us the ministry of reconciliation, that is, that God [Abba Father] was in Christ reconciling the world to himself, not imputing their trespasses [sin-debts] to them, and has committed to us the word of reconciliation.[9]
Paul explains that all will be made alive in Christ Jesus.
But in fact Christ has been raised from the dead, the firstfruits of those who have fallen asleep. For as by a man came death, by a man has come also the resurrection of the dead. For as in Adam all die, so also in Christ shall all be made alive.[10]
One of the most important declarations we can read in the entire new blueprint is this one here:
For God [Abba Father], so loved, the world, that, his Only Begotten Son, he gave,–that, whosoever believeth on him, might not perish, but have life age-abiding. For God, sent not, his Son into the world, that he might judge the world, but, that the world might be saved through him.[11]
We also read from Paul to the Colossians about this reconciliation:
For it pleased the Father that in Him [Jesus] all the fullness should dwell, and by Him [Jesus] to reconcile all things to Himself, by Him, whether things on earth or things in heaven, having made peace through the blood of His cross.[12]
We further read an interesting statement from Jesus directly, recorded by the apostle Luke. The context behind this is that his team members asked if they should command fire to come down from the sky to destroy the Samaritans. They lived in the land and the Judeans saw them as their enemies. Jesus responds:
But He turned and rebuked them, and said, "You do not know what manner of spirit you are of. For the Son of Man [Jesus] did not come to destroy men's lives but to save them." And they went to another village.[13]
We read of what is good and acceptable to Jesus our CEO. That everything will happen in its due course and time:
For this is good and acceptable in the sight of God our Savior [Jesus], who desires all men to be saved and to come to the knowledge of the truth. For there is one God [Abba Father] and one Mediator between God [Abba Father] and men, the Man Christ Jesus, who gave Himself a ransom for all, to be testifiedin due time,[14]
Some other major statements which cannot be overlooked are the following:
Therefore, as through one man's offense judgment came to all men, resulting in condemnation, even so through one Man's righteous act the free gift came to all men, resulting in justification of life. For as by one man's disobedience many were made sinners, so also by one Man's obedience many will be made righteous.[15]
We have seen and testify that the Father has sent the Son to be the Savior of the world.[16]
That in the dispensation of the fullness of the times He might gather together in one all things in Christ, both which are in heaven and which are on earth—in Him.[17]
Repent, therefore, and reform your lives, so that the record of your sins may be cancelled, and that there may come seasons of revival from the Lord, and that He may send the Christ appointed beforehand for you—even Jesus. Heaven must receive Him until those times of which God has spoken from the earliest ages through the lips of His holy Prophets—the times of the reconstitution of all things.[18]
That, in the oncoming eons, He should be displaying the transcendent riches of His grace in His kindness to us in Christ Jesus.[19]
When all things are subjected to him, then the Son himself will also be subjected to him who put all things in subjection under him, that God [Abba Father] may be all in all.[20]
It is a trustworthy statement deserving full acceptance. For it is for this we labor and strive, because we have fixed our hope on the living God [Jesus], who is the Savior of all men, especially of believers.[21]
For when we were still without strength, in due time Christ died for the ungodly. For scarcely for a righteous man will one die; yet perhaps for a good man someone would even dare to die. But God demonstrates His own love toward us, in that while we were still sinners, Christ died for us. Much more then, having now been justified by His blood, we shall be saved from wrath through Him. For if when we were enemies we were reconciled to God [Abba Father] through the death of His Son, much more, having been reconciled, we shall be saved by His life.[22]
When we read these declarations, we come to learn that our CEO, Jesus Christ, has achieved all he said he would. There's no statement here which points to only some being saved. It's really all about our understanding of his timing of all this. It'll all happen in due course and time over the coming 43,000 years that are still ahead. When we read the words "all," we need to understand it in clarity. Jesus came to save all.
All = All of the world!
All ≠ Some of the world!
3. Perfect Justice, Civil and Social Law.
Throughout this book I've been talking about the company rules that are part of the Kingdom of Heaven Universe Ultd and the Kingdom of Heaven on Earth Ultd. We can all connect in understanding that companies have rules we need to accept. If we reflect on what these company rules are, then we have to look at the text written in the blueprint. This text is all about the social and civil laws of the KoHeavenEarth company. As Jesus-Yahweh declares to Job, one of his loved team members:
Do you know the laws of the heavens? Can you establish its dominion over the earth?[23]
These laws are wrapped up in the Ten Commandments. These are the foundational laws of the universe and everything in it—in terms of governing the laws of, love, righteousness, justice, mercy, and truth. They're the very nature and character of our creators. They wrap their integrity up in them. These are as follows. I'm using the Concordant Literal Version, so we see Yahweh's true name being revealed here.[24]
I, Yahweh, am your Elohim Who brought you forth from the land of Egypt, from the house of servants. There shall not come to be other elohim for you in preference to Me.
You shall not make for yourself a carving nor any physical representation of that in the heavens above or that on the earth beneath or that in the waters beneath the earth. You shall not bow yourself down to them, nor be made to serve them, for I, Yahweh your Elohim, am a jealous El, visiting the depravity of the fathers on the sons, on the third and on the fourth generation, to those hating Me, yet showing benignity to thousands, to those loving Me and observing My instructions.
You shall not take up the Name of Yahweh your Elohim for futility, for Yahweh shall not hold innocent him who takes up His Name for futility. [futility = to speak falsely using his name as the source]
You are to observe the sabbath day to hallow it, just as Yahweh your Elohim had instructed you. Six days shall you serve and do all your work, yet the seventh day is a sabbath to Yahweh your Elohim. You shall not do any work on it; you, your son or your daughter, your manservant or your maidservant, your bull, your donkey or any domestic beast of yours, or your sojourner who is within your gates, that your manservant and your maidservant may rest as you do. You will remember that you had become a servant in the land of Egypt, and Yahweh your Elohim brought you forth from there with a steadfast hand and with an outstretched arm. Therefore Yahweh your Elohim instructed you to observe the sabbath day.
Glorify your father and your mother, just as Yahweh your Elohim had instructed you, that your days may be prolonged and that it may be well with you on the ground which Yahweh your Elohim is giving to you.
You shall not murder.
You shall not commit adultery.
You shall not steal.
You shall not answer against your associate with unfounded testimony. [Don't give false testimony against your neighbor]
You shall not covet the wife of your associate. You shall not lust after the house of your associate, his field, his manservant or his maidservant, his bull, his donkey or anything which is your associate's. [associate = neighbor or fellow man/woman]
If we look further at this, when Yahweh became one of us as organic tech and became Jesus, a man asked him, "Which is the greatest of the rules and laws?" We see that Jesus summed them up into a total of two. This is the heart of it all in our modern day.
"Teacher, which is the greatest commandment in the Law?" Jesus replied:
"'Love the Lord your God with all your heart and with all your soul and with all your mind.' This is the first and greatest commandment.
And the second is like it: 'Love your neighbor as yourself.'
All the Law and the Prophets hang on these two commandments."[25]
There seems to be a misconception about the Ten Commandments that they were something Jesus-Yahweh gave "only" to the Israelites. That they were only part of the plan for a specific period of time. Yet we see that the overall plan of restoration isn't yet finished. A coming Kingdom of Heaven on Earth will need rules and laws. We just need to understand how they fit into the overall plan. They certainly don't save us from our sin-debts. In fact, they reveal to us where we're creating sin-debts.
Yet out of these pure commandments came civil and social laws—the civil and social laws structured around laws of how to live in relationship with Jesus-Yahweh plus how to live in relationship with one's fellow neighbor. Lastly, there were ceremonial laws. But these laws were, in fact, temporary. They included animal shedding of blood. They were only initiated to be a temporary sin-debt covering until Jesus could come and make the final sin-debt payment permanently, for all of humanity, with his own blood.
With sin-debt and its effects in the world, Jesus had to give rules and laws on how we should interact between each other in unjust situations. I see that in comparison to the Kingdom of Adam's justice system, in fact, Abba Father's and Jesus' system of justice is far superior and fairer. It's wonderful. I'm hungry for the day I can see his justice rule on earth to its fullest.
This whole discussion is not about religious things. In fact, these are all about true company rules and truly perfect governmental oversight. When CEO Jesus returns, these ten company rules and laws will govern the entire universe. This is beyond religion. This is truly political and governmental. I want to share a couple of declarations of what he has proposed will be achieved.
Speak and present your case. Yes, let them consult one another. Who revealed this in the distant past and predicted it long ago? Wasn't it I, Yahweh? There is no other Elohim except me. There is no other righteous El and Savior besides me. Turn to me and be saved, all who live at the ends of the earth, because I am El, and there is no other. I have bound myself with an oath. A word has gone out from my righteous mouth that will not be recalled, "Every knee will bow to me and every tongue will swear allegiance."[26]
The laws of Jesus and Abba Father state that all things must be confirmed by the witness of two or more. We have above the witness of Isaiah the prophet, Jesus-Yahweh, and Abba Father. We have, following here, the apostle Paul confirming this text, and then the apostle John:
For it is written, "As I live, says the Lord, every knee shall bow to Me, And every tongue shall give praise to God."[27]
And as for every created thing in Heaven and on earth and under the earth and on the sea, and everything that was in any of these, I heard them say, "To Him who is seated on the throne, And to the Lamb, Be ascribed all blessing and honor And glory and might, Until the Ages of the Ages![28]
It may seem out of place that I have quoted these texts from the Bible blueprint. I share them to show that Jesus will achieve all that he plans to achieve. He has bound himself with an oath. He does this by upholding his integrity of the company rules and laws—law and order which governs everything. We've already seen him uphold them based on the laws surrounding redemption. So what else will he do to uphold them?
Well, the apostle Paul makes an important statement. He's speaking here to all who'll achieve their rewards—those who become a part of the executive management team and take part in the first resurrection. He writes:
Or do you not know that the saints will judge the world? And if the world is to be judged by you, are you incompetent to try trivial cases? Do you not know that we are to judge angels?[29]
One can then ask, by what standards are these executive management team members (saints) able to judge the world and angels? That's a lot of responsibility, isn't it? Would you want such a responsibility? The answer is the laws found in the KoHeavenEarth company's blueprint. Under the new blueprint age, it's about understanding the spirit behind the law, rather than merely the text as it's recorded, in order to apply it correctly in a practical sense.
This is what they call us to mature in as employees when we join the KoHeavenEarth company. We need to learn how the company functions. To grow in our ability to judge as Jesus Christ would judge. The executive management team members will govern the universe with Jesus.
Finally, linking all of this now into Chapter 6 and the section on the global employee performance review, for those who are found to still be an employee of the Kingdom of Adam company, I want to show you by what standard a person will be reviewed and judged. The Bible blueprint calls this "the great white throne judgment." I shared already what the truth is about the lake of fire in Appendix 3. We read then what happens:
Then I saw a great white throne and Him who sat upon it, from whose presence earth and heaven fled away, and no place was found for them. And I saw the dead, the great and the small, standing before the throne, and books were opened; and another book was opened, which is the book of life; and the dead were judged from the things which were written in the books, according to their deeds. And the sea gave up the dead which were in it, and death and Hades gave up the dead which were in them; and they were judged, every one of them according to their deeds. Then death and Hades were thrown into the lake of fire. This is the second death, the lake of fire. And if anyone's name was not found written in the book of life, he was thrown into the lake of fire.[30]
Therefore, for all who have remained in the KoAdam company and have never accepted the sin-debt payment by Jesus, we learn that all are judged legally by their works or deeds. Another version writes it like this: Each man and woman was judged by the way he or she had lived.[31]
In the laws of the kingdom, a judgment must equally fit the crime/debt/sin. As the blueprint states:
But if there is further injury, the punishment must match the injury: a life for a life, an eye for an eye, a tooth for a tooth, a hand for a hand, a foot for a foot, a burn for a burn, a wound for a wound, a bruise for a bruise.[32]
All of Exodus 21 is laying down legal rules and laws for punishment. There's to be no emotions behind this. It's how a person is to be legally judged by the law. It also proves the point that the concept of eternal torment in hell is unjustifiable. No legal punishment can go one millimeter above or below the crime or sin-debt committed. No more, no less.
We read further in the book of Job the discussion between him and a friend. His friend declares:
"You're veterans in dealing with these matters; certainly we're of one mind on this. It's impossible for God [El] to do anything evil; no way can the Mighty One do wrong. He makes us pay for exactly what we've done—no more, no less. Our chickens always come home to roost. It's impossible for God [El] to do anything wicked, for the Mighty One to subvert justice. He's the one who runs the earth! He cradles the whole world in his hand![33]
We need to be very careful. Jesus-Yahweh takes proper justice very seriously. We need to seek to understand his level of justice rather than what we call justice, as often we can call things good which are evil in his sight and we can call things evil which are good in his sight. We need to see things always how he sees them. As he declares to Job:
"Will you discredit my justice and condemn me just to prove you are right?[34]
All things and all people must have a proper legal review and judgment. This is the purpose of the great white throne judgement, the great employee performance review. For all the things that have never been resolved in our active living lives, justice will finally be administered. What this means is that even after death, justice will be properly served.
It means that all of the millions upon millions of people who died at the hands of the world's top dictators will get proper justice served. All those who suffered under these leaders: Adolf Hitler (1889–1945) from Germany, Joseph Stalin (1878–1953) from Russia, Pol Pot (1925–1998) from Cambodia, Idi Amin (1925–2003) from Uganda, Augusto Pinochet (1915–2006) from Chile, François Duvalier (1907–1971) from Haiti, Francisco Franco (1892–1975) from Spain, Saddam Hussein (1937–2006) from Iraq, and Mao Zedong (1893–1976) from China.[35] [36]
We can be secure in knowing, they'll not go free from judgment if they themselves never accepted the salvation gift of Jesus at the moment of their death. Justice will be managed through unconditional love, though proper justice will mean serving out their sin-debts until they are all paid off or until the great creation's Jubilee comes around at the end of the 49,000th year.
There is no injustice with Jesus-Yahweh at all. Knowing this, one can stand with confidence and understand by what standard one will be reviewed and judged. This is not philosophy. This is practical law and justice. The laws of the Kingdom of Heaven on Earth are good, just, and trustworthy. One can have peace in them and confidence that all will be treated justly according to their deeds and how they lived their lives—if, that is, one doesn't finally join the Kingdom of Heaven on Earth company while still living. There is a great deal of peace in this that can't come from anyone other than Christ Jesus, CEO of the universe!
Conclusion
In conclusion, my goal for this appendix was to present an overview of how our CEO, Jesus, governs his company. We learned what unconditional love Jesus and Abba Father have for us. It's so great that it goes beyond what we mortal humans could ever fulfill in our own power ourselves. We learned that while we were yet enemies of Christ, he chose to die for us to save us from our sins, mortality, and death. What an amazing sacrifice he made in agápē love for us.
We learned that there's enough of a proclamation across the entire new blueprint plan. That Jesus has achieved and will accomplish the entire redemption and restoration of the world. When the text says all, it means all. The plan will progress in its due course and time.
Finally, we learned that law and order are exceedingly important. This is all wrapped up in the laws of the Ten Commandments. It also includes the laws of time, the Sabbath, and the Jubilee. The expectation is that anyone found not to have joined the KoHeavenEarth company will have a just and fair performance review and judgment according to the laws of the kingdom. Each will stand, then, on their own good works and deeds against these laws.
My hope in all of this is that a person will be able to make a fair review. That you can weigh all the information presented here and come to an educated decision whether to join Jesus in the Kingdom of Heaven on Earth company or not. Or to say, "No, I'm fine as I am. If any of this is true, I'll take the risk to stand and be judged according to my own good works and deeds."
"I'm fine with missing the great reward in life to become a part of the executive management team and be part of the amazing 1,000-year upgrade." This information provides a wonderful foundation to consider further research and to seek further truth if one desires.